Poker Fridays aren't fun without a jibe on your adrenaline as you test the limits of your prowess alongside your casino buddies. And among the numerous casino games you'd indulge in (for example, Pai Gow Poker), the Let It Ride card game is among the favorites you shouldn't miss. The game is incredibly intuitive and awe-inspiring as you let your instincts and experience guide you. And even for newbies, understanding how to play Let It Ride poker isn't a tough nut to crack. But, enough with the word mongering. What are the Let It Ride poker rules, hands, and strategies you can use?
Frequently Asked Questions
What does let it ride mean in gambling?

Let It Ride in gambling implies continuing to play on a bet and not withdrawing it.
How Many Decks in Let It Ride?

Let It Ride uses two alternating decks, each with fifty-two cards and similar back designs.
What Is Let It Ride Poker?

Let It Ride poker is a commonly played table game where players play for a set outcome of tens or better. Combining the three cards on the players' cards and the two shared (community) cards forms a 5-card hand.
Is Let It Ride a good game to play?

Let It Ride is an exciting game you can play with a few others and lets you work on your poker skills pretty fine. And since it lets you earn, it's worth a shot.
Let It Ride Rules and How to Play Let it Ride?
You can play Let It Ride online or in a casino with six other friends. The game is intuitive and easy to play, and fair to say, racking up wins on wagers is a piece of cake. However, understanding how to play Let It Ride poker (Let it Ride poker rules) and having a few skills go a long way toward elevating your chances of winning. The game uses two decks of cards with 52 pieces each and a dealer is your crucial player soliciting the game. Here's how the game goes: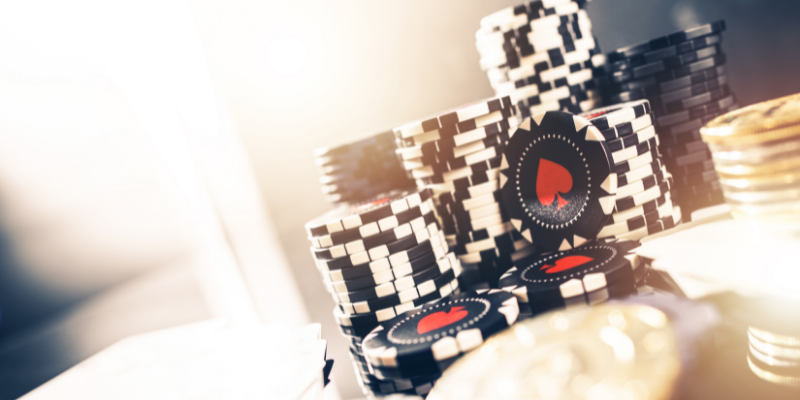 Step 1: Wagering On the Game Circles
Before getting into the game, you must be aware of the number of wagers you'd place in your bets. That should depend on whether you fancy lump sum wins and ride with the risk or are cautious not to bet too much. If you're skilled, understand the game, and know how it plays out, placing bigger wagers shouldn't be overly worrying.
You have three betting circles (circles 1, 2, and $) to place your bets right before you. While you can withdraw your wagers from the rest of the circles, your $ circle must always remain in play regardless. Also, remember that you must place an equal amount of bets on all circles. And as noted before, you need not worry too much about risking with your wagers since you can withdraw at least two of them from play.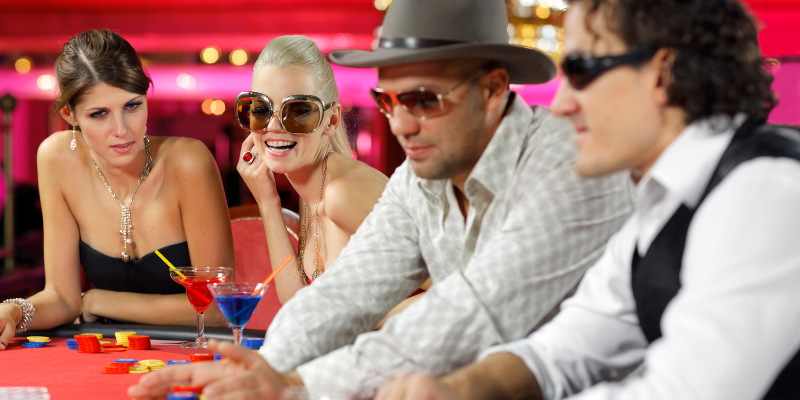 Step 2: Receiving The Cards from The Dealer
Once you place your equal bets on the three betting circles – the circles 1,2, and $ – the dealer issues you with three cards from the deck. The dealer is the guide and solicitor of play and helps you through the game and rack up your wins. Customarily, the dealer issues the cards to you and the rest of the players while faced down, so no one gets a sneak peek. And as such, the cards should only be known to you alone.
The dealer then initiates the play, placing two cards to complete a hand. The cards are known as community cards, and they will complete a winning set. In Let It Ride, you'll be looking for tens or better. And if you don't have a pair of tens in your three cards, you can offer to withdraw your wager. You only have to signal to the dealer by scratching the table with the cards in your hands, and they'll get one back.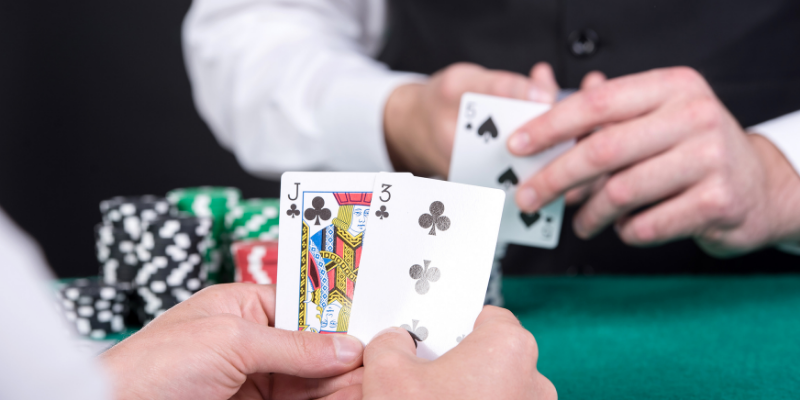 Step 3: Further Withdrawals and Wins
Once you withdraw your first wager from the Let It Ride poker game, the dealer flips one of the community cards. And if you aren't contented or have a few looming doubts, you get the chance to withdraw further. That means taking back the second bet, leaving the dollar sign circle in pay. You cannot withdraw this bet, and it should always remain in play. Therefore, you should tuck your cards under the wager signaling that you're ready to complete a five-card hand. Finally, the dealer will flip the second community card before revealing each player's cards.
If you match up a pair of tens, you win automatically. However, the rest of the players with qualifying hands will get payouts on the odds of all active bets. And any player that has returned a chance won't get paid.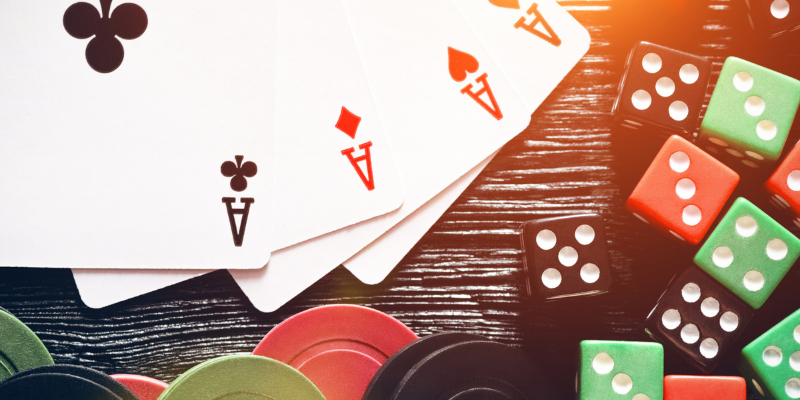 Hands in Let It Ride Poker
Understanding how the payouts come by will let you get well-rounded on Let it Ride how to play. Each qualifying hand in Let It Ride poker gets a pay on odds. However, a qualifying 10's is the ultimate payout with a 1 to 1 bet odds. Here are the odds for qualifying hands playing Let It Ride poker online or in-house.
Royal Flush – 1,000 to 1
Straight flush – 200 to 1
Four of a kind – 50 to 1
Full house – 11 to 1
Flush – 8 to 1
Straight – 5 to 1
Three of a kind – 3 to 1
Two pairs – 2 to 1
10's or better – 1 to 1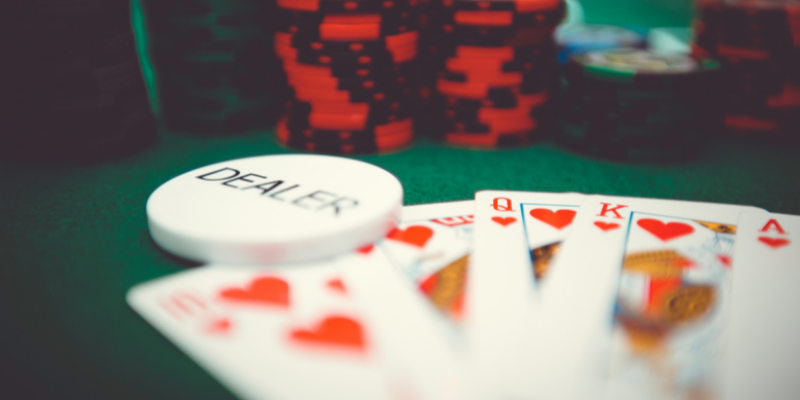 The Best Let It Ride Strategy to Use
Most people would leave everything to chance when playing this poker game, but it takes an excellent strategy to win. You don't have to go all in your first bet since you have two more to gamble on. And if you understand the Let It Ride poker rules, it should be a walk in the park.
Most people would pull back their first bet without a thought. However, you should let it ride if you have a winning hand in your three cards. Do the same when you've got three cards to a straight flush having two gaps if one of the cards is a ten or better. Sometimes, you can also let it ride if you have three cards to a straight flash higher than 2-3-4.
If you have four cards in a flash in your second bet, you can let it ride. Similarly, you can also let it ride if you have a winning hand or have four cards to a straight flush. If that's not the case, please pull back your bet and use the last one for a ride of luck or skill.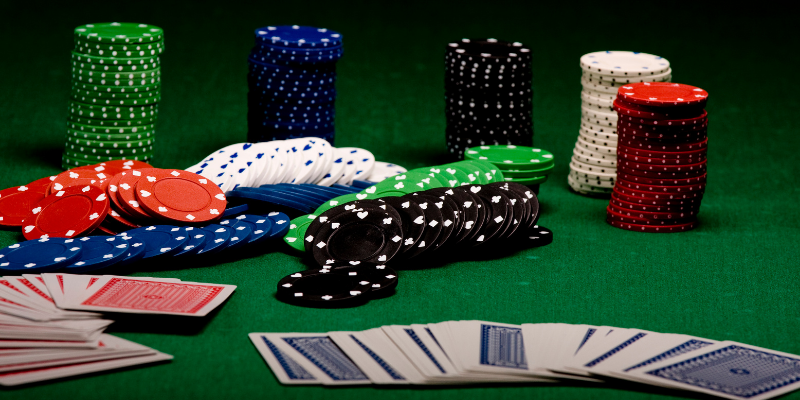 Let it Ride poker Rules – Conclusion
Nothing feels better than poker nights when you need to taste your poker skills. It singlehandedly lets you add a dime to your pockets, whether playing online or in a brick-and-mortar casino. Besides, it offers you the fun you need and works on your wit and creativity. However, it's essential to know how to play Let It Ride poker to rack up wins. And since this game is pretty straightforward, it should nag you even as you look at sharpening your skills.